I love to create personalized cards. This is an interfaith card marking Hannukah and Diwali with their respective fried treats, the latke and gujiya.
These are linocut carvings for block printing, featuring a client's family cat, and my late dog Buster in a snow globe.
Four colors is rather ambitious for a linocut. Here's my late dog along with my new old dog, in the snow.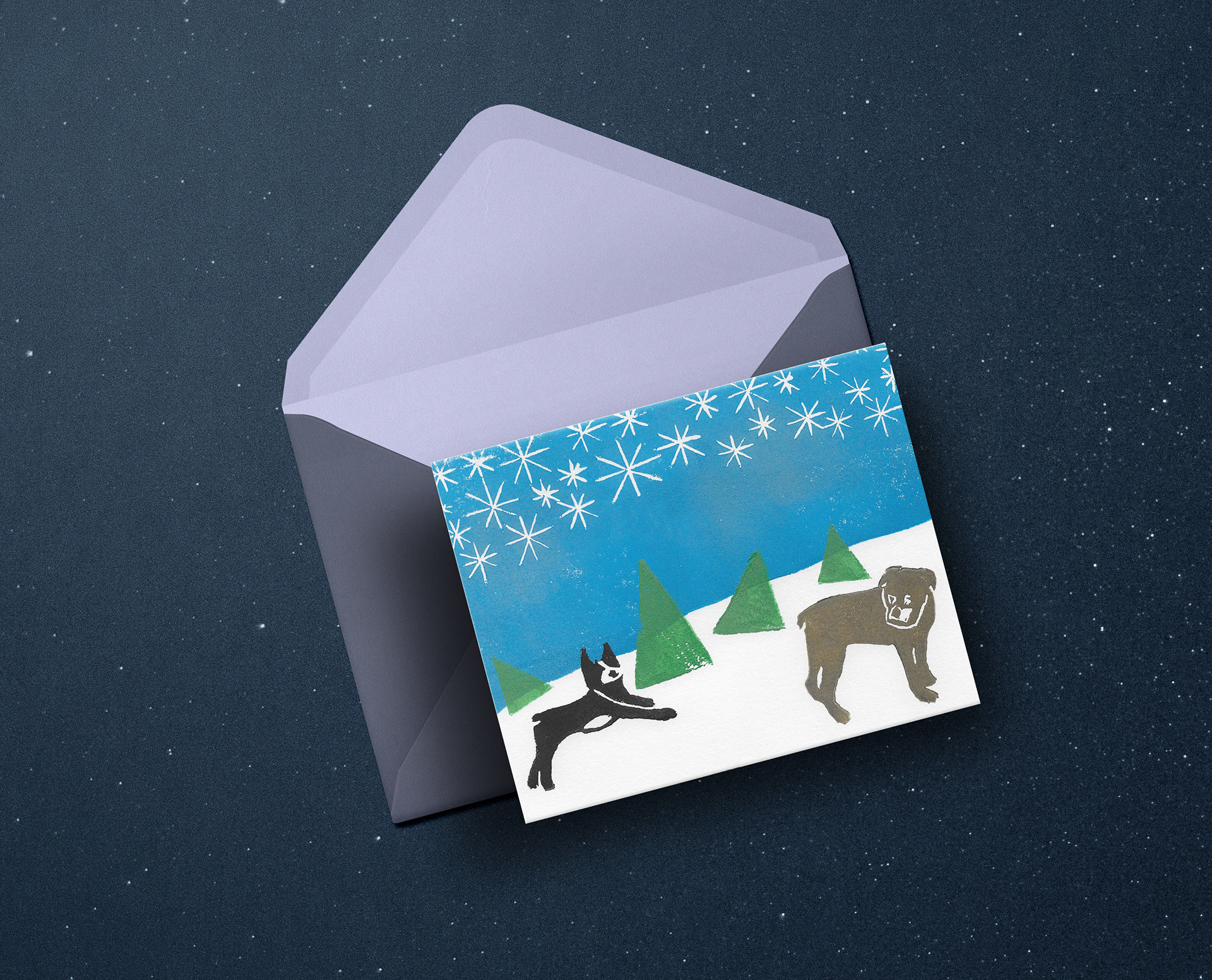 A friend commissioned me to design a card to give to her parents to tell them she was giving them a trip to Hawaii!